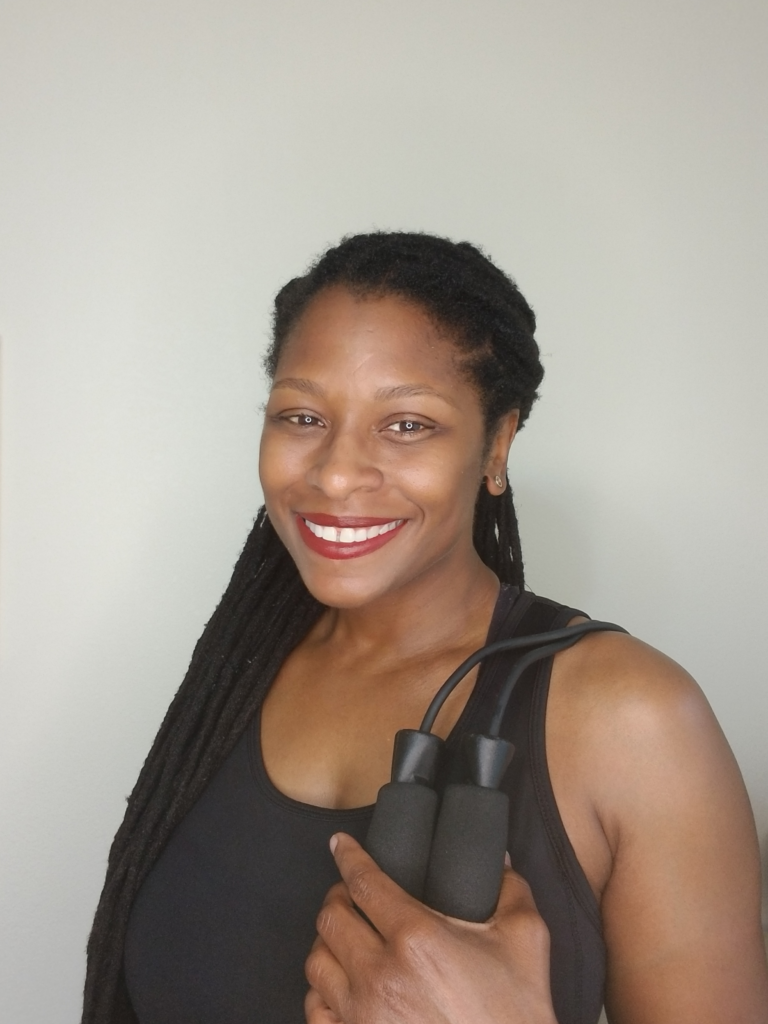 Meet Cherie
I've always loved fitness. I remember running around the house, literally, because it felt good. All during my childhood and adolescence, I was active in sports and cheerleading. But when I went away to Spelman College, fitness fell by the wayside and heavy eating and late-night snacking took the place of working out.
My life changed when in the fall semester of my sophomore year, I got the news that the only grandmother I ever knew had died from complications from diabetes. It was at that moment that I got back to my roots. I joined a local gym, gradually eliminated meat from my diet and made a commitment to my health. Although high blood pressure, diabetes and cancer runs on both sides of my family, like many African Americans, I am a firm believer in the power of exercise and healing foods to combat the chances of those underlying conditions manifesting into life-threatening diseases.
Blk and Fit was created in 2019 to serve as a resource for African Americans who want to take charge of their health. Here, I'll share my personal experiences and daily practices of living a healthier lifestyle. We will also enlist a team of certified physicians, fitness and mental health professionals to provide the most accurate, relevant information for our Blk and Fit family to become their best selves!
Yours in fitness,
Cherie White, Founder of Blk and Fit
Our Mission
Blk and Fit is a digital platform that addresses health and wellness issues as it pertains to the African American community. Our key focus areas are fitness, nutrition, healthy environment, yoga and mental health. Our mission is to provide content and resources that empowers the African American community to improve health outcomes.
Thanks for visiting!