The Power of Herbs: Elderberry
The next time you have an annoying cough, go for elderberry. These fruits that look like blackberries are very effective for treating colds, flu and coughs. Almost all natural cough syrups and suppressants contain the extract of the powerful, antioxidant-filled berries. They're available in several forms, including raw berries, syrups and cough drops. The raw berries can be made into a tea and combined with honey for a sweet, soothing syrup.
Elderberries have benefits that extend beyond cold and flu season.
Lauded for their impact on cholesterol, heart health and even vision, elderberries is a must-have for your herbal medicine cabinet.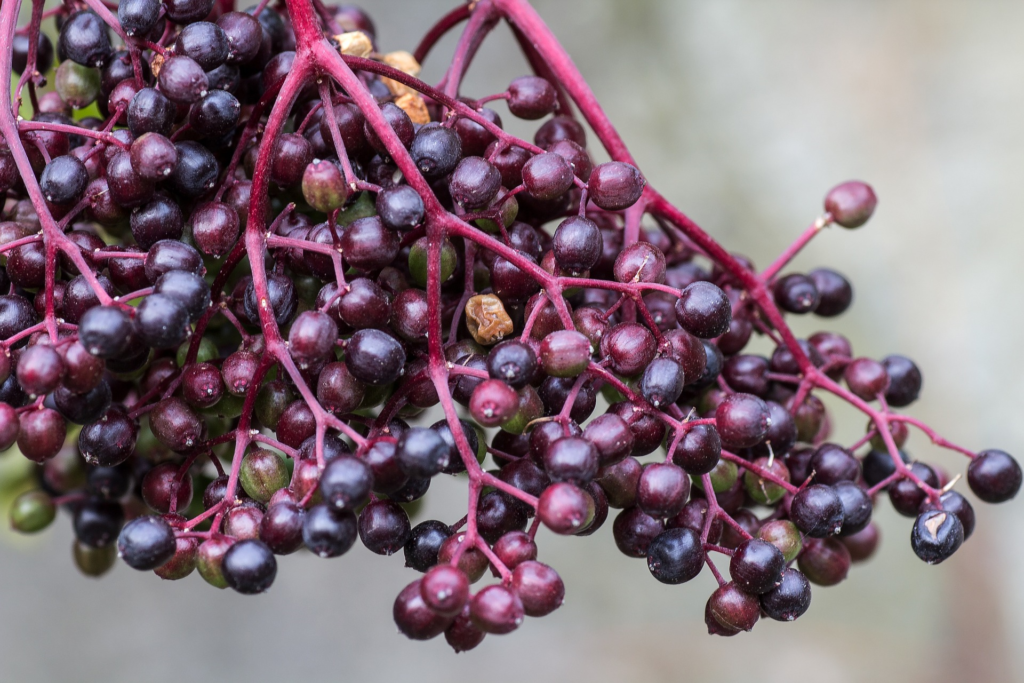 Origins of Elderberries
Native of North America, Europe, Western Asia and North Africa
Also called Black Elderberry
Good for inflammation, immunity, cholesterol, asthma, bronchitis, urinary tract, laxative, tonsillitis
Click here for more information on the benefits of elderberries.
*These statements have not been evaluated by the Food and Drug Administration. These statements are not intended to diagnose, treat, cure or prevent any disease.