3 Steps to the Perfect Tofu
There's nothing worse than a bad tofu experience. No one likes to bite into a tasteless, watery, mushy food that isn't supposed to be that way. It's enough to turn you away from the healthy, protein-packed food forever. But here are three steps to preparing tofu that will make even the most loyal meat eater happy.
Freeze it: When unpacking your groceries, put the tofu container in the freezer and like meat, thaw it at room temperature several hours before cooking. If you plan on making it for dinner that night, take it out of the freezer first thing in the morning. Freezing tofu changes its texture dramatically, making it more dense and preventing it from falling apart when cutting.
Squeeze it: This is a very important step in preparing tofu. Removing all water is essential in reducing the mushy consistency. Cut along the edges of the container, being careful not to cut into the tofu block. Once open, turn the tofu block over into two layers of paper towels. Wrap the tofu in the napkins and gently press, squeezing out the excess water. Repeat this process with new paper towels, 2 or 3 times, to ensure all water is removed.
Spice it up: Tofu has no taste until you add it. Be adventurous. But go easy on the salt, as too much salt on anything isn't good.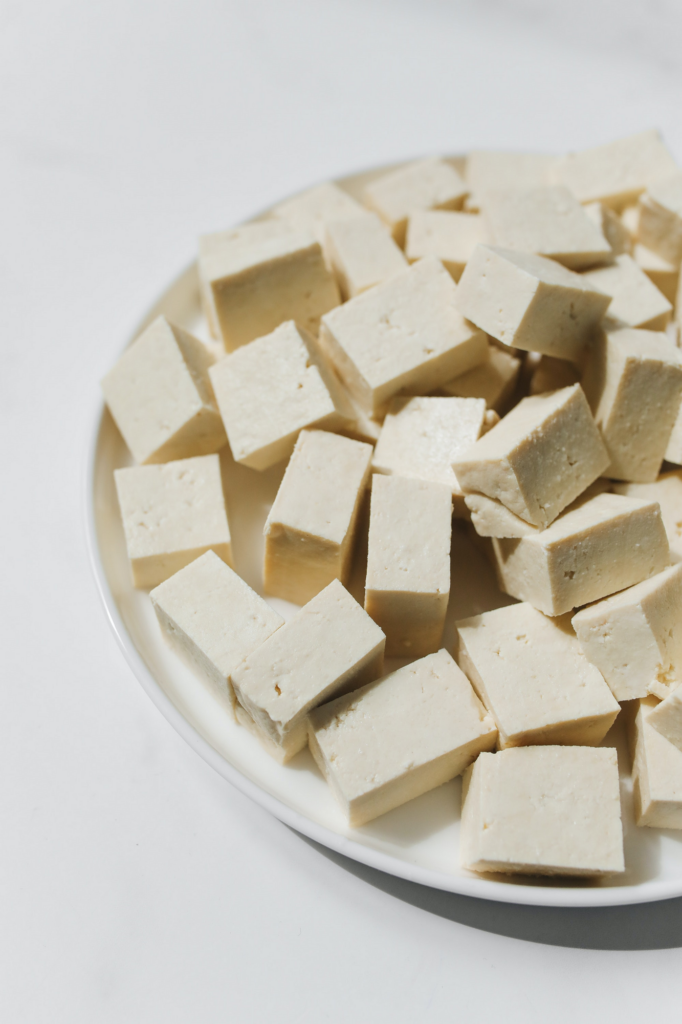 Try our barbecue tofu recipe.
Ingredients:
1 block of extra firm tofu, sliced into ½ pieces or cubed
1 tsp. sea salt
1-2 tbsp. Old Bay seasoning
1 tbsp. onion salt
1 tsp. garlic powder
½ cup sunflower oil for frying
1 cup all-purpose flour
Directions:
Preheat oven to 375 degrees.
In a heavy bottom skillet (preferably cast iron), heat 1/2 cup of oil.
Place onions into the oil and brown for 2-3 minutes. Remove and place on a napkin for draining.
Next, place your tofu slices or cubes on a place or sheet pan for seasoning. Sprinkle the Old Bay, salt, onion salt and garlic powder evenly onto each piece of tofu. Turn each piece of tofu over and season the second side.
Coat each piece of tofu with flour then place into heated oil. Cook until golden brown on one side then turn each piece over to allow to cook on the second side. Once both sides are cooked, remove each piece of tofu and place in the baking dish. Layer the cooked onions on top of the tofu, coat the tofu with the barbecue sauce of your choice. Try our homemade vegan barbecue sauce recipe.
Serve on top of a salad or with steamed veggies.