Oats 3 Ways
Full of fiber and antioxidants. 100% whole grain. Gluten-free and vegan-friendly. Heart-healthy. No wonder oats are the go-to meal for breakfast.
Oats are the chameleon of breakfast, prepared in literally dozens of ways. Try these oat recipes to change up how you get your daily recommended dose of healthy.
Toasted Coconut Granola
3 cups raw organic rolled oats (not quick oats)
½ cup chopped nuts (almonds, walnuts)
1/8 teaspoon salt
½ tablespoon cinnamon
¼ cup maple syrup
1 cup coconut flakes
Directions:
Preheat oven to 350 degrees. In a large mixing bowl, combine all ingredients ingredients with a spoon. Spread the mixture evenly on a cookie sheet. Bake for 20-25 minutes until the granola is browned. Let cool.
Add raisins, dried blueberries or your favorite fruits. Eat as a cereal or use granola to top yogurt. Store in an airtight container.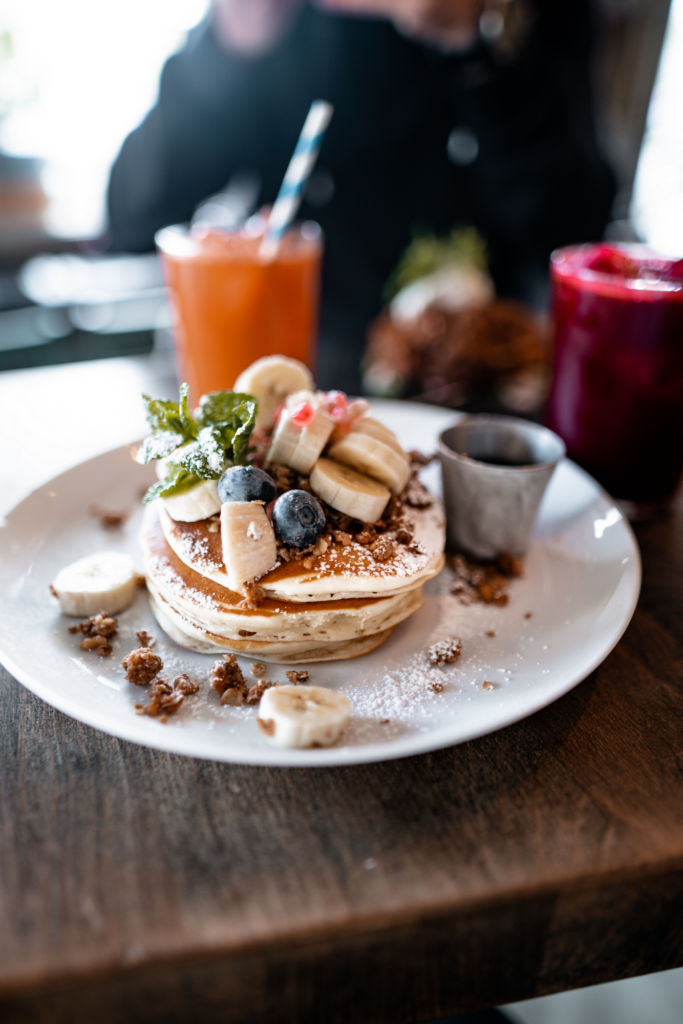 Tasty Oatmeal Pancakes
2 cups organic rolled oats
2 cups unsweetened almond milk
2 large eggs, lightly beaten
4 tablespoons unsalted butter, melted and cooled
1/2 cup all-purpose flour
2 tablespoons sugar
1 teaspoon baking powder
1 teaspoon baking soda
1/2 teaspoon ground cinnamon
1/4 teaspoon salt
Canola oil for griddle
Butter
Maple Syrup
Directions:
Combine oats and buttermilk in a large bowl. Cover and refrigerate for 2 hours, or overnight. Add eggs and melted butter to oat mixture. Sift together flour, sugar, baking powder, baking soda, cinnamon and salt.
Add to oat mixture. Preheat griddle. Spread out batter with the back of the ladle. When bubbles appear, gently flip cakes and cook until golden brown, about 5 minutes per side. Be sure to cook slowly to ensure thorough cooking. Serve hot.
Apple-Cinnamon Oatmeal Smoothie
1 cup unsweetened nut milk (almond, cashew, etc.)
½ banana
½ apple, chopped
½ teaspoon cinnamon
¼ cup quick oats
1/8 teaspoon of vanilla extract
Ice, if desired
Directions:
Combine all ingredients into a blender. Give it a boost of nutrients by topping with flax, chia or hemp seeds.