Vegan Chili For Chilly Nights
In most of the U.S., temperatures have dipped into "requiring heavy coat" degrees. Our bodies crave warm foods and drinks to heat up our core body temperature. It's officially chili weather. This chili recipe, full of several nutrient-rich veggies and smokey spices, just might meet your daily vitamin and mineral requirement.
Here are the benefits of a few of the ingredients that makes this chili delicious and nutritious.
Benefits of Veggies
Onions contain elements that fight inflammation, reduce cholesterol levels and decrease triglycerides in the bloodstream. Their anti-inflammatory properties may also reduce high blood pressure.
Garlic, raw or cooked, has tremendous anti-inflammatory and immunity-boosting properties. It is also anti-fungal, anti-bacterial, anti-parasitic, and anti-viral.
Tomatoes are beneficial for their lycopene content, which is linked to reduced risk of cancer and heart disease.
Beans or legumes are small protein powerhouses. They contain folate, fiber, zinc, iron and magnesium. Beans are also good for diabetics as they help stabilize blood sugar levels.
Plant-based protein: Although you can leave this ingredient out and still have a satisfying dish, adding plant-based protein gives the chili a more traditional texture, if that's what you're used to. Try Morningstar Farms, Boca or Beyond Beef varieties.
Vegan Chili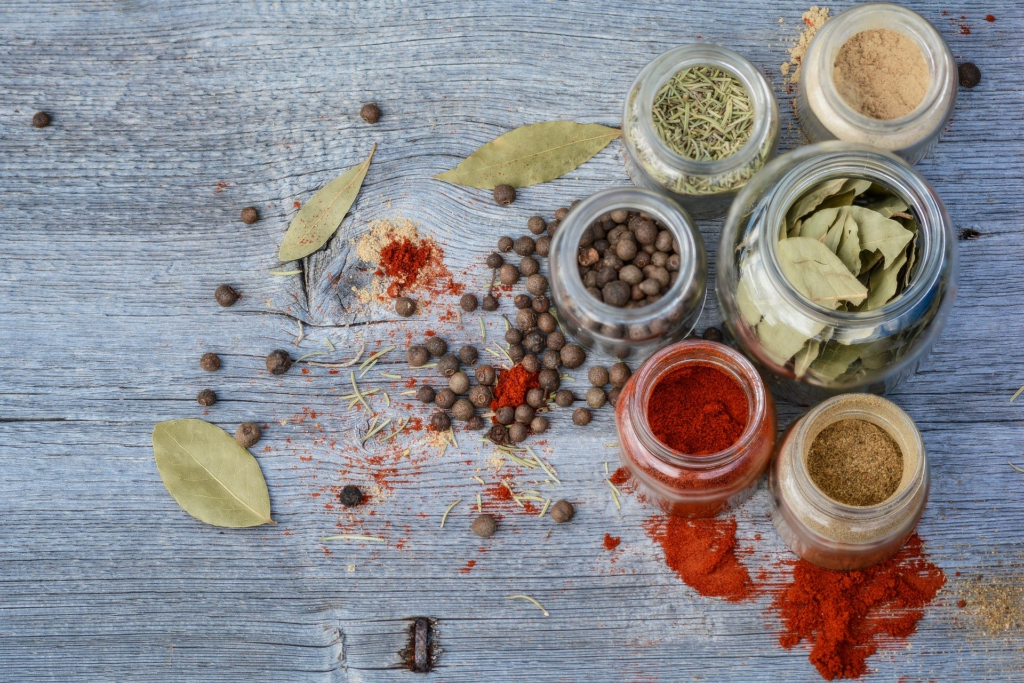 Ingredients:
2 tablespoons extra-virgin olive oil
1 medium red onion, chopped
1 large red bell pepper, chopped
2 medium carrots, chopped
2 ribs celery, chopped
½ teaspoon salt
4 cloves garlic, chopped or minced
2 tablespoons chili powder
2 teaspoons ground cumin
1 ½ teaspoons smoked paprika
1 teaspoon dried oregano
2 small cans (15 ounces each) diced tomatoes, with their juices
2 cans (15 ounces each) black beans, rinsed and drained
1 can (15 ounces) pinto beans, rinsed and drained
1 pound of plant-based protein (Morningstar Farms, Beyond Beef or Boca brands)
2 cups vegetable broth
1 bay leaf
2 tablespoons chopped fresh cilantro
1 to 2 teaspoons red wine vinegar, to taste
Garnishes: chopped cilantro, sliced avocado, tortilla chips, sour cream or grated cheddar cheese.
Instructions:
In a large pot over medium heat, warm the olive oil. Add the onion, bell pepper, carrot, celery and ¼ teaspoon of the salt. Stir together and cook, stirring occasionally, until the vegetables are tender, about 7 to 10 minutes.
Add garlic, chili powder, cumin, smoked paprika and oregano. Stir about 1 minute.
Add the cans of tomatoes and their juices, the drained black beans and pinto beans, plant-based protein, vegetable broth and bay leaf. Stir to combine and let the mixture come to a simmer. Continue cooking, stirring occasionally and reducing heat as necessary to maintain a gentle simmer, for 30-45 minutes. Remove the chili from the heat.
Add the chopped cilantro, stir to blend, and then mix in vinegar and salt, to taste. Serve chili in bowls and add garnishes of your choice. Store leftover chili in the refrigerator for about 3 days.
(Recipe originally seen on Cookie & Kate.