Beyond Salt & Pepper: 9 Essential Spices For Your Spice Cabinet
If you're a foodie, then your idea of fun is cooking up a good meal. For those new to the kitchen, discovering the taste of fresh food and flagrant spices can spark your creativity.
If you cook at all, then you know spices make all the difference. What's in your spice cabinet? Here are nine of our favorites: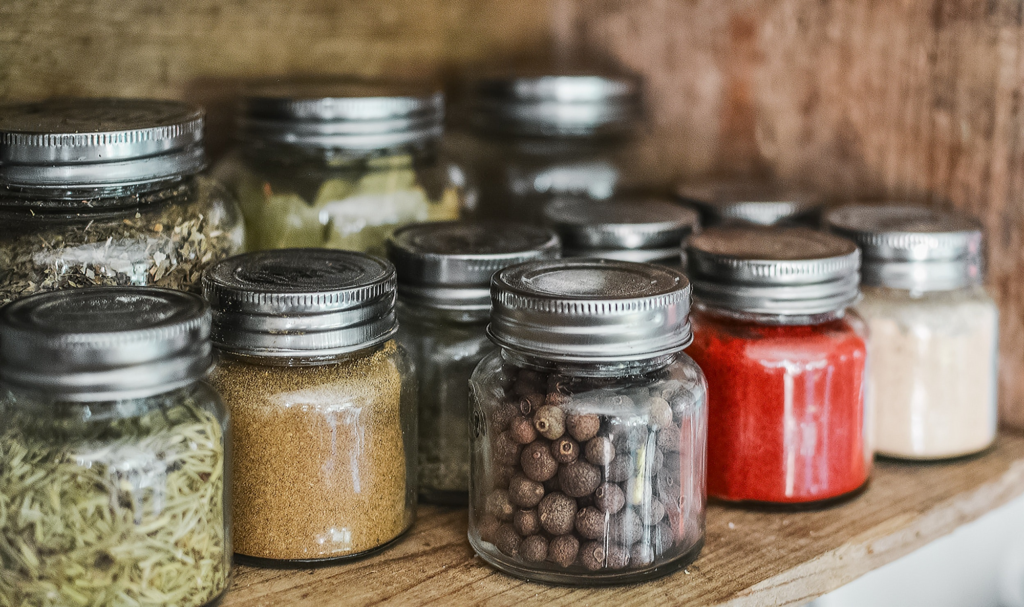 Onion salt: the savory taste of sweet onions enhanced with salt; a nice addition to roasted vegetables
Curry powder: deep, earthy flavor of cumin, turmeric, and bay leaf; excellent for meat or vegetables
Smoked paprika: rich, smoky flavor of peppers; tasty on chicken and seafood
Spike: an all-purpose, MSG-free blend of several spices and dried vegetables; add to any dish to add another layer of savory flavor
Garlic powder: a great substitute for fresh garlic to be added to sauces, vegetables, and meats
Old Bay: a blend of celery, paprika, and more; used mostly in seafood dishes
Nutmeg: a sweet, nutty flavor; add to desserts, coffee, and even a pinch to casseroles for another layer of flavor
Cinnamon: very familiar, aromatic, sweet, and nutty; used mostly in desserts
Happy cooking!