What's in Season? Why You Should Eat More Asparagus
During the month of May, asparagus is plentiful. This vegetable has a deliciously nutty flavor that expresses any spice that you sprinkle on it. Here's why you should eat more of it:
Health Benefits of Asparagus
A good source of fiber, folate, chromium, and vitamins A, C, E and K
May help protect against and fight certain types of cancer because of its glutathione, a detoxifying compound that helps break down cancer-causing compounds.
May help slow the aging process and reduce inflammation.
May help improve brain cognition with its folate contents.
May help those with high blood pressure because of its high levels of the amino acid asparagine, a natural diuretic that helps release excess fluid and salt.
Note: Asparagus contains a compound that causes a strong urinary odor. Young asparagus contains more of this compound. There are no harmful effects.
Not only is this vegetable nutritious, but it also versatile and easy to make. It comes in the well-known green variety, but also is harvested in white and purple. Try these three delicious and easy recipes.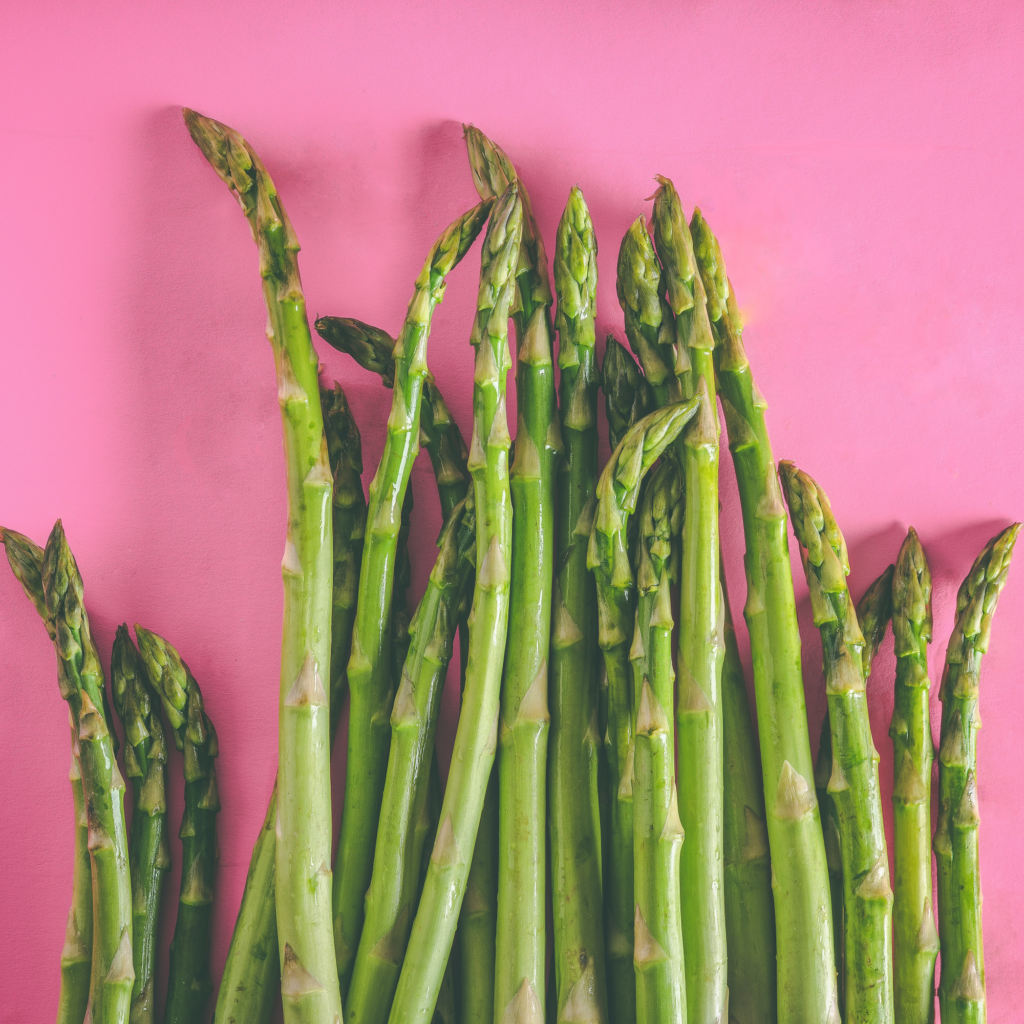 Before you cook:
Buy asparagus with sturdy spears with tight heads. Fresh asparagus should snap when bent.
To prepare, trim off stem ends. Discard of any woody bits with a vegetable peeler.
Simply Oven Roasted Asparagus
Preheat your oven to 400 degrees. Arrange in a single layer on a cookie sheet. Drizzle the asparagus with olive oil, salt and pepper. Toss until all asparagus are evenly coated.
Bake until the asparagus is easily pierced through by a fork. You can eat or get creative with more toppings. Here are a few ideas:
Minced and sauteed garlic
Light drizzle of balsamic vinegar